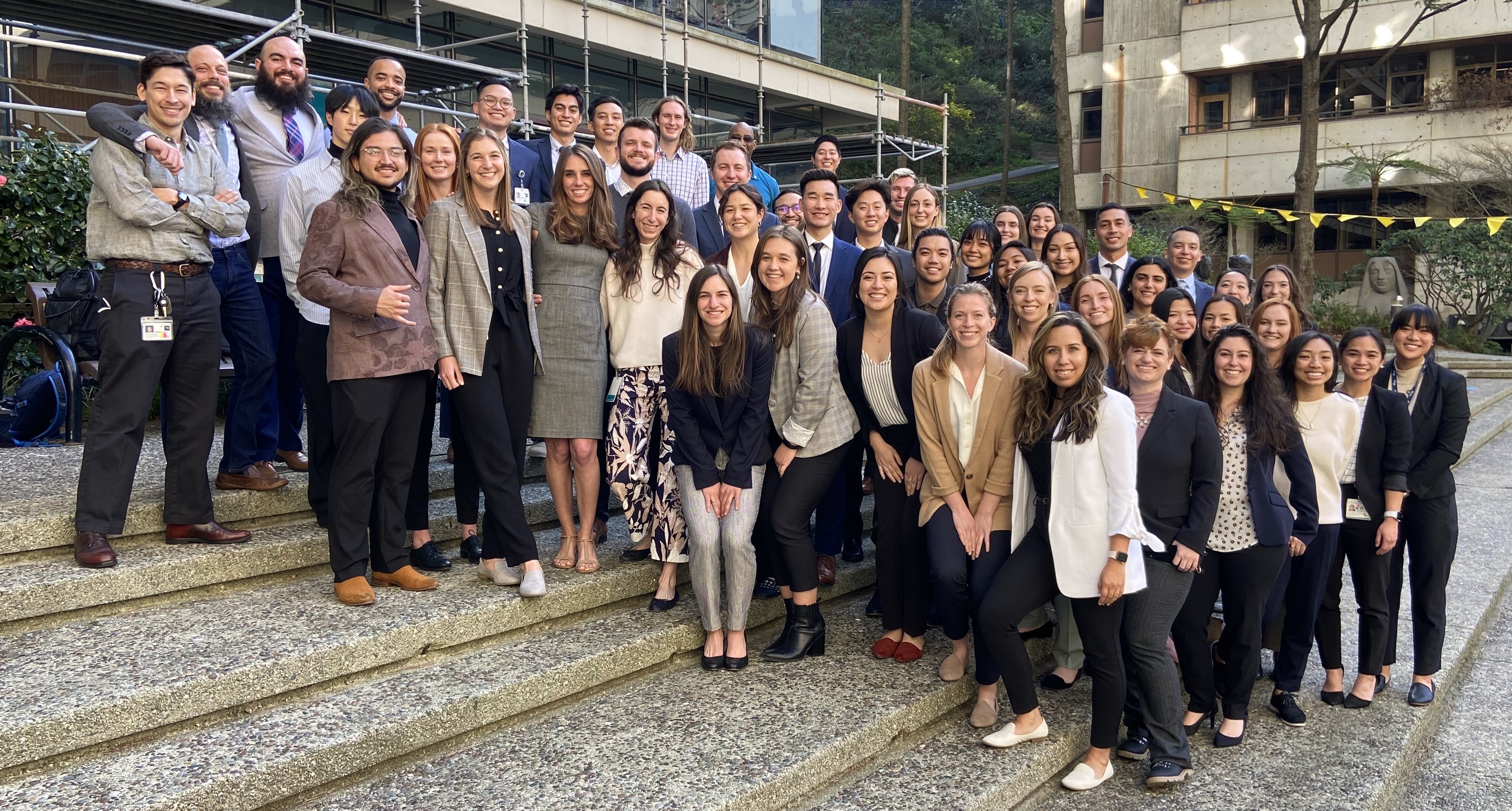 Event Details:
Date: Friday June 16, 2023
Location: 
Robertson Auditorium, Mission Bay Conference Center
1675 Owens St, San Francisco, CA 
Time:
Doors Open: 5:00pm
Ceremony Begins: 5:30pm
Recording: View Commencement Recording
Transportation, Parking, and Nearby Restaurants:
Please click here and read through all the information carefully.
Other information:
Flowers: Flowers and leis ARE permitted
Balloons: Helium and mylar balloons ARE NOT permitted
Other: Glitter, confetti, bubbles/bubble machines, and posters/large cutouts ARE NOT permitted. 
Speakers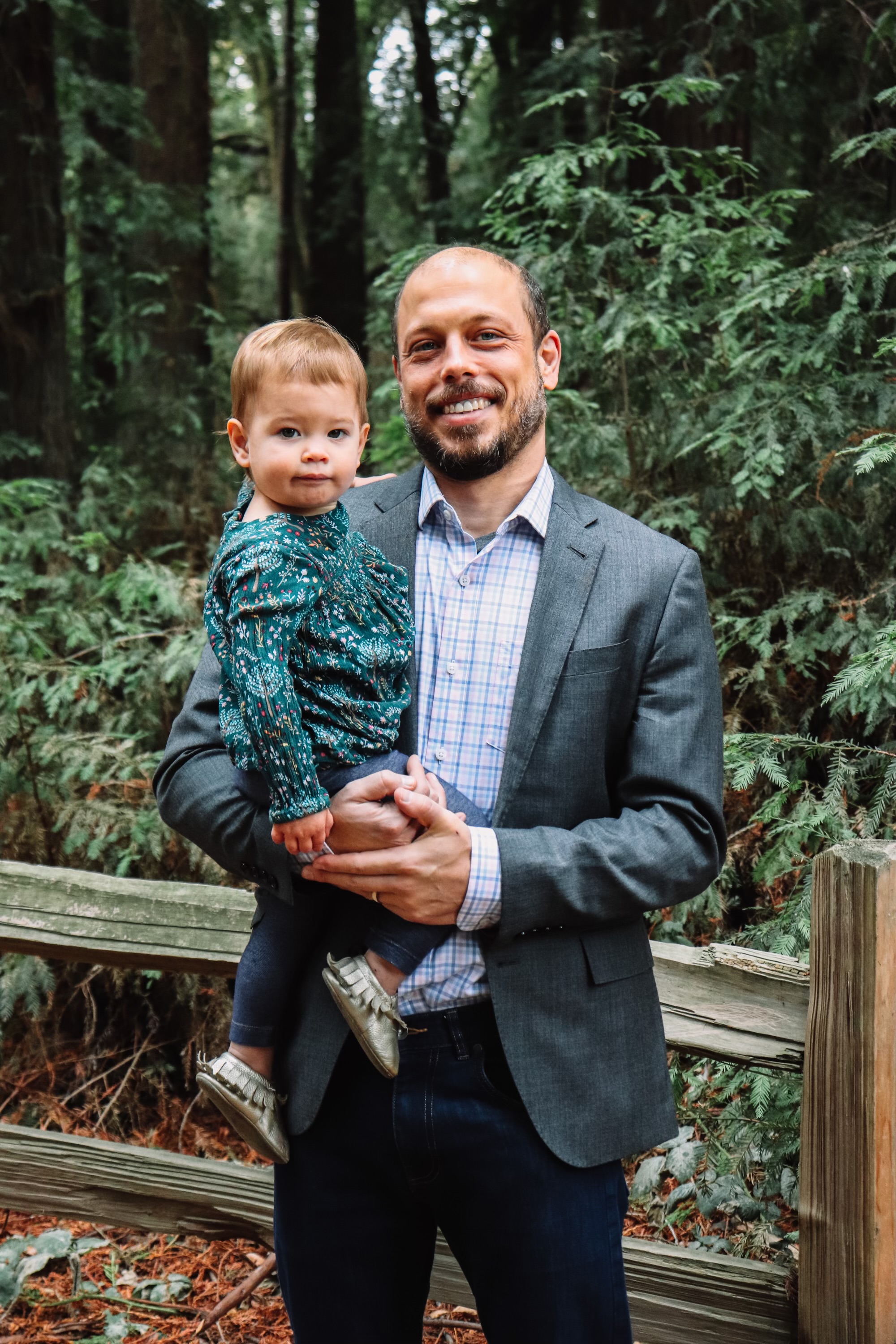 Michael Studer, 2023 DPT Candidate
From the kitchen to the clinic, Michael and his partner, Kelly, decided to take a chance as they moved from restaurants to careers more conducive to family life. 
Michael grew up in the Midwest and got his first job working a wood-fired grill for Butch's BBQ, a trailer that served up some of the best chicken and ribs in Chicago. He ended every 12-hour shift covered in sauce and $96 richer, loving the energy in the kitchen so much that he continued to hone his craft by working through restaurants in Chicago, Los Angeles, Santa Barbara, and San Francisco. After getting married in 2013, starting a family became a real possibility and he began to question the combination of fatherhood and restaurant life. 
So after one last hurrah in Healdsburg, Michael left it all behind and decided to explore a new career by going back to school, the same year Kel and he welcomed their first child, Mikko. With an open mind, Michael was able to explore and gain some footing at Santa Rosa Junior College where he discovered his passion for physical therapy. Once he made the decision to pursue his doctorate, Michael took his budding family on a wild ride. First, transferring to SFSU as they welcomed their second child, Addie, and eventually with the opportunity to attend the program of his choice: UCSF/SFSU.
Graduate school has been everything he could have hoped for in terms of learning and community. Now Michael looks back on an academic journey filled with great times and good people while looking forward to the impact possible as a physical therapist.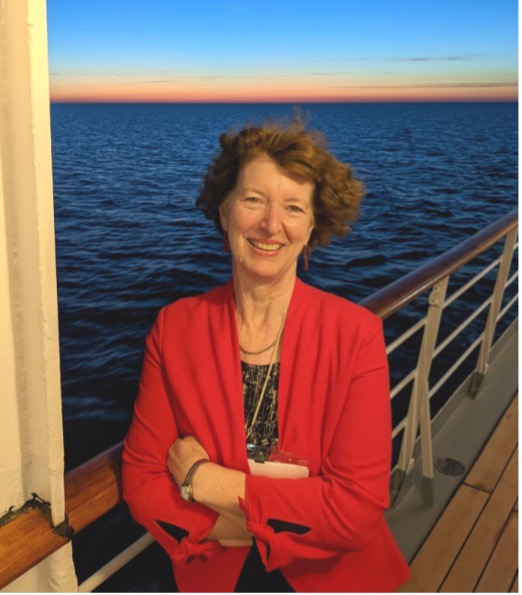 Diane D. Allen, PT, PhD
Dr. Diane Allen, PT, PhD is a professor in the Graduate Program in Physical Therapy at the University of California, San Francisco (UCSF) and San Francisco State University (SFSU). She has taught there for over 15 years in the DPT, DPTSci, and PhD programs including core courses in evidence-based practice and neurorehabilitation and elective courses in research.
She completed her Bachelor's degree and certificate in Physical Therapy at UCSF, a Master's degree with a Neuromuscular empahsis at the University of North Carolina - Chapel Hill, a PhD with emphasis on quantitative measurement and evaluation at the University of California, Berkeley, and a Postdoctoral fellowship in rehabilitative measurement at Boston University. Dr. Allen serves on the national MS Edge task force to investigate and recommend well-supported outcome measures in multiple sclerosis. She has authored or co-authored over 60 peer-reviewed publications, including meta-analyses, chapters, and experimental studies.