Diversity, Equity, and Inclusion in our Program
Students join our program with a wide variety of academic and cultural backgrounds and experiences. The program fosters an environment where we can all learn from one another - faculty, students, and staff. We also participate in numerous outreach events targeted to underrepresented populations in the physical therapy profession.
Student Disability Services
Individuals with disabilities (as defined by Section 504 of the Rehabilitation Act and the Americans with Disabilities Act, as amended) are qualified to study and practice physical therapy with the use of reasonable accommodations. We encourage students to engage in a conversation early with Student Disability Services and the DPT Program. For more information, see UCSF Student Disability Services and the SFSU Disability Programs and Resource Center.
Serving the Community
We offer elective opportunities to provide care from the Mission District in the heart of the city to an international experience in Malawi. Students can also participate in the Saturday UCSF Community Clinic at the Mission Bay Faculty Practice and Health & Wellness Center and get involved in student government and groups.
Student Life
Our program offers the best of both universities - access to world-renowned medical facilities and a focus on social justice. We're in the heart of San Francisco with great restaurants, cultural activities, and opportunities to get out into nature when you're not in class.
Take a virtual tour of Parnassus with a DPT 1 student!
Join us to celebrate our newest UCSF/SFSU DPT program Class of 2025 at their White Coat Ceremony.
---
Two universities, more resources:
Check out the UCSF Student Life site for information on registered campus student groups, basic needs assistance, student veteran/military support services, and more! 
The Division of Student Life at SFSU (DSL) believes every student should belong and matter, has the capacity to live a purposeful life, and can positively impact the world.
The UCSF Student Success Center offers academic support throughout your time in the program, and Student Health & Counseling supports student health and wellbeing.
​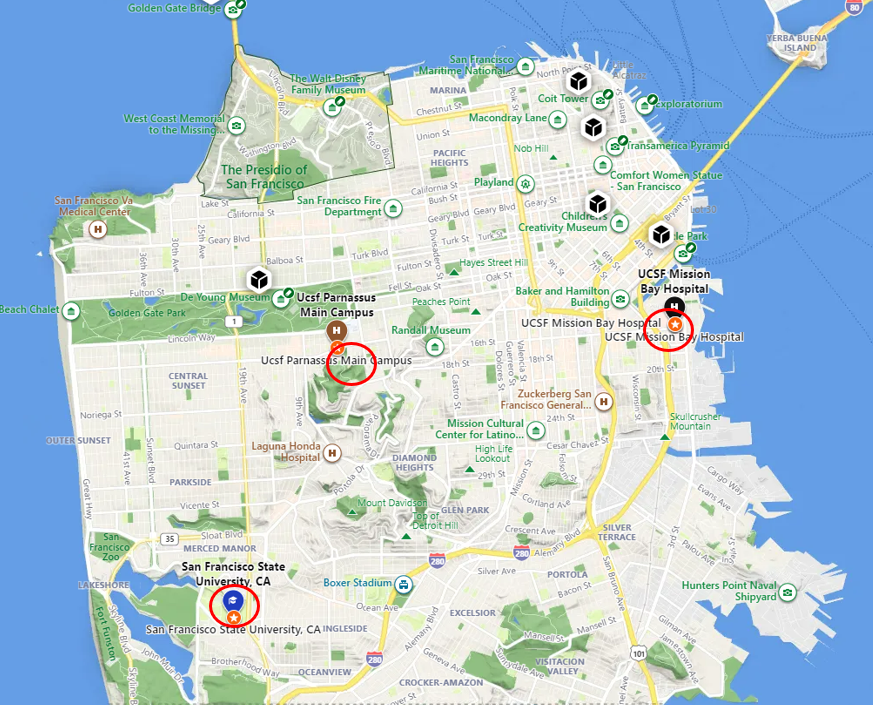 ​

Three great campuses:
---
Policies and Deadlines
DPT Student Handbook
Review policies & procedures in our DPT Student Handbook
Registration Deadlines
Students are required to pay fees and file a study list each quarter in order to be considered a registered student. For more information, see the websites of the SF State Registrar's Office and UCSF Office of the Registrar.
---
​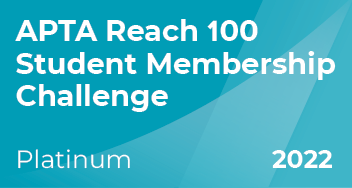 ​ Our program is proud to reach the Platinum Level for the Reach 100% Student Membership Challenge sponsored by the APTA!